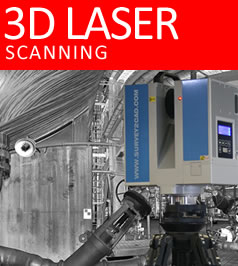 Survey 2 CAD employ experienced in-house survey and scanning teams to rapidly capture field scan data.
We use the latest Laser Scanning equipment and have the ability to undertake a range of projects with differing applications.
3D Laser Scan data can be delivered to our clients as Point Cloud Data or can be converted to produce an accurate 3D As built CAD model, ready for use with most leading 3D CAD design packages.
Talk to us to discuss the options available to your company.

LASER SCANNING SOLUTIONS >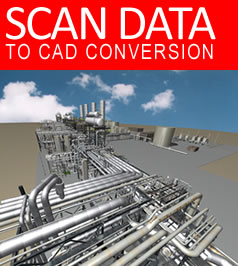 Survey 2 CAD operate our own 3D Laser Scan Modelling Operation.
Provide us with your existing Laser Scans and we will convert your Point Cloud Data into a 3D CAD deliverable.
Our CAD Technicians have undergone extensive training and have the experience of completing numerous as built modelling projects behind them.
We can deliver to P.D.M.S., AutoCAD, Microstation, P.D.S. and Realitylinx. We also deliver files for use with packages such as 3D Studio Max and Solidworks.

SCAN DATA CONVERSION >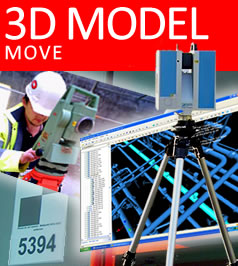 If you already own an existing 'as designed' 3D CAD model, we can use Scan Data to move it to it's correct as built position.
Our Scan teams gather the 3D data at your facility and we then import your existing model to check against the data.
We can import existing 3D Design Models in X.M.L. (P.D.M.S.), Microstation, 3D AutoCAD and Intergraph P.D.S. format.
Survey 2 CAD are an Inovx Solutions Certified Service Provider and one of the largest providers of 3D as built modelling services.

3D DESIGN MODEL MOVE >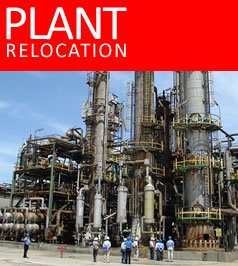 Survey 2 CAD offer a 3D Laser Scanning and Modelling service for use with Plant Relocation projects.
You can use the as built model as an advance planning tool to accelerate both the dismantling and installation processes.
The 3D as built model documents the locations of critical items and their connections and becomes a valuable reference tool.
As a client, you can ensure you meet your cost and schedule objectives.

PLANT RELOCATION >